I'd like to focus my blog on my dancing journey now, but if you are interested in some of the other activities I tried (mostly horseback riding) here they are for your reading pleasure.
Saturday, January 5, 2013
I always try to start a blog and get too busy or lose steam. But I'm making an attempt. Here we go again!
I've been pretty busy lately. I've finally finished college for good, student teaching included and I survived the last almost two years working around ten hours a week at a grocery store. I also have a really understanding husband to be. I'd be a hobo without him. Or at least very, very stressed.
I'd always had an extra-curricular growing up. My parents were great and let me try different things over the years. I dabbled in tee-ball and gymnastics without much luck. I did find my niche in dance for almost 10 years. A few years later I picked up the viola and for the greater part of my life, music was what was on the front burner. Concerts, Private lessons, music camps, theater productions, marching band and chamber choir. I even did an Acapella group at CCSU. I wanted nothing more than to be a music teacher. A lot of other things got pushed to the back ground while I tried to fulfill that goal. I won't say that I regret being a music major. There were things about it that I loved, music history for example was something I enjoyed and found very fulfilling. But there were things about being a music major that really sucked. Sight singing was at the top of this list. Changing my major saved me from being miserable and hating life. I wouldn't be where I am today if wasn't for what I learned and what I failed to understand. I met some great people and some horrible ones. I think that sucking at being a music major made me appreciate Elementary Education so much more, how one size doesn't fit all. I will be a better educator for it.
Sorry for sort of going off on a tangent. Where I'm going with this is that by being so focused on regional music festivals, getting into college and juries, I didn't do things other kids did. I tell my fiance often that I regret never doing a sport in high school, partially due to time constraints, another part fear of rejection and shitty peers. The 23 year old me probably could handle what the 16 year old me couldn't.
There were also some things I wanted to do, but my parents couldn't afford it. As stated earlier. They were wonderful and they exposed me to everything they could within their budget. Somewhere, something had to give.
Pretty much, I miss being active. A part of something. I HATE working out. It bores me, I'd rather eat 10 pounds of fruit and walk around the block than do a P90x tape.
So finally...here we are. 23 years old. Masters Degree. Full time job with other tiny incomes coming in. I'm finally able to breathe and help my man with bills. I have a lot of free time now. I feel like I don't do anything. It's New Years. Resolution Time...
I want to have a hobby again. And not knitting, or reading or even writing, because to do those you can be alone, in your house on your ass. I want more than that.
So I thought about dance, it's active and I did it for along time. I could call or inbox my former dance teacher tomorrow and she'd welcome me back open arms. But then I got to thinking. If I'm starting something new, why not start from scratch, or basically from scratch? What is something that I've never really, really done before?
It came to me when I was driving to the interview for my new job. I was in the backwoods of Harwinton and I drove by, I kid you not, three horse back riding stables.
Horseback Riding....
I LOVED horses growing up. I was that kid who had all the Breyer horse figurines and had pony posters on my wall. I even had a magazine subscription to Horse Illustrated. My cousin and I used to pretend we were horses and gallop around our yards and the playground. She got to take horseback riding lessons. Her horse was called Cupcake and she used to take her to shows and win ribbons. I was SO jealous of her. My parents couldn't afford it. We used to go on trail rides for my birthday, I went to a Dude Ranch with Girl Scouts and one magical summer before 7th grade I got to go to horse camp for a week at Lee's Riding Stables. It was awesome! But afterwards I didn't continue. I don't know if was because I wasn't willing to give up dance, or if it would have been too expensive either way, but that was it.
Sure it's not cheap. Yes, I have bills. But I want to do something completely new. Something that is going to require me to challenge myself and step out of comfort zone. Meeting new people is something that is torture to me at first, this will be a place where I will be forced to do that. I've been looking for an affordable place and I think I've finally found one. If this becomes a new thing, I'm buying bottom of the line and second hand gear. Every week I'm putting 10 dollars away and saving change. So far I have enough for 2 lessons. As the job starts and the money comes in, I may be able to save even more. I know it's not as active as say Zumba or swimming like my boy does. But English style riding (the kind I plan on doing) engages your muscles, it will be good. Physically challenging, mentally challenging and horses are just friggin cool!
To say I'm excited would be an understatement. I think JB is a little scared of me. But this is unleashing the little girl in me. As well as showing me the value of a dollar, how much I'm looking forward to starting something new, etc. In someways, I've wanted to do this my whole life...
...and now I'm finally going to get to do it. :)
Kay
Sunday, January 6, 2013
Most people think that horseback riding in jeans and sneakers is totally acceptable. Unfortunately it's not. Saddle sores, the possibility of slipping your foot through the stirrup, not good. However, what if I take two lessons and find that I hate it? While I highly doubt this, I don't want to spend a lot of money on equipment that I might not use. When I call, I'll find out for sure what I absolutely need, but until then...here's what I'm thinking.
1. Troxel Sport Schooling Helmet

This is going to be the purchase I do no matter what because I have NO desire to wear a helmet that someone else had their head in. It's affordable and if I get good enough to show, I can put a velvet helmet cover on it for like 8 bucks.
2. TuffRider Ladies Starter Zip Paddock Boots
These may end up being something I have to buy from the get go as well because while I have several pairs of boots that would qualify as "hard toe", I love them and wear them way too often to have them wrecked by mud and horse poop. They are cheap and perfect for starting out, though I don't know what color I would get at this point.
3. TuffRider Ladies Starter Pull On Breeches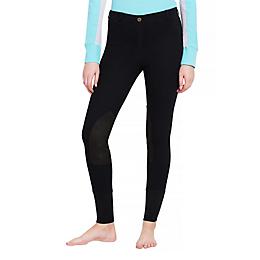 These are not quite as necessary yet. I'm waiting until after I contact the stable to find out what I have to start in. I read online that yoga pants can be okay for the first couple of lessons and I ordered some with a gift card. I don't want saddle sores. I want to be comfortable and safe. These breeches are only 25 dollars and they come in black too.
4. Dublin Easy Care Half Chaps
Another thing that i don't need right now, but probably will if I get breeches and paddock boots. It's not just for fashion sense either. It will help with how I stay on the horse and I won't chaff. These are also affordable.
Here's to a large tax return!
Kay
Monday, January 14, 2013
My goal for my horseback riding quarter-life crisis is to have two months worth of lessons (8 weeks) saved up before I contact anyone about starting up. That is $280 dollars not counting helmet, boots, breeches etc. I currently have $115.11 saved in a little less than a month. That's about 3ish lessons. I should be at the half way point shortly. You may be thinking: "She's earned a lot of money in a short amount of time. What gives?" My fiance and I have had this conversation several times now because he is under the impression that this quarter-life crisis/hobby I'm choosing is not the cheapest one. I must agree to a point, but it's less of my paycheck than you might think. Today's blog entry is to share some of my methods of saving thus far. Some of them are not my proudest moments, but when I start lessons, it will be worth it.
My Horseback Riding Fund is possible due to the following types of fundraising/donations:
-$30 Dollars from my grandmother in law to be at Christmas. Her initial contribution set this movement into action!
-Saving all my change. Difficult because I rarely carry cash!
-Bottle Returns (I actually contemplated taking bottles home that we bring to peoples houses. I stopped myself. I told you. I WANT THIS.)
-My parents' bottle returns (Thank you Mom and Dad!)
-I charged my brother 2 dollars for blank DVDs. I felt a little bad about that one.
-Cleaning out the "Take a Penny, Leave a Penny" tin at work. Not proud about this one either.
-Using my debit card to pay for something for someone else. The cash they give back to me goes in the jar. (If my fiance is reading this he's probably shaking his head.)
-$9 dollars worth of State Quarters. I probably feel the worst about this. My mother bought these maps for my brother and I when the state quarters first came out. It's been sitting in my closet collecting dust. My freaking brother didn't spend his either! Of all people, I thought I would have held out longer. I try to justify my actions by saying when I'm old, I will be richer by the experience I used the money on, than if I saved them and it turned to eighteen dollars instead of 9. Famous last words right?
-I returned a pair of yoga pants and got cash back! I'm the most excited about this one! I bought the pants to ride in until I can buy breeches. (I read that they can work for the first few lessons) I bought one pair and they fit alright, the other pair I could not get over my knees. Long story short I returned them and got 15 dollars back! I bought them with a gift card!!!!
-Okay, so for the last few weeks, I was taking out 10 dollars of my paycheck and putting it in (this past week 20.) Really not too much if you think about the rest of this list. Plus my new job started.
So this list makes me sound enthusiastic and a little desperate. But I'm telling you, this build up and work is going to make it mean SO much more.
Cheers,
Kay
Wednesday, January 16, 2013
So here's the scoop on why I want to start taking taking horseback riding lessons at a new barn. It's not just the money or love for all things Harwinton (That's where my fiance is from). I may or may not have pulled one of those tween sitcom moments where I lied about being better at riding then I actually was. (iCarly anyone?)
The summer after horse camp, there was this girl at school. She was also my next door neighbor at my old house. Before the seventh grade I hadn't seen her since we were in preschool. She wanted to be friends but was that intimidating person who wanted to hang out and you didn't understand why. Gorgeous, tall and stick thin, much more wild than me, wore make up. The kicker was that she rode horses at the same place I had gone to camp. She might have also liked the boy who was my "boyfriend" at the time (Because in 7th grade I thought it totally mattered). For whatever reason, I felt that I had to prove to her I was her equal, a contender.
So I told her I jumped fences with Luke. "Small" ones.
Truth: I'd trotted over Cavaletti poles. On the ground. No jumping at all. Oops?
I can only assume I stretched the truth even more and I also assume that she figured out my fib pretty quickly. I'm mortified of my desperation all these years later. There was even another girl who rode in our grade who was asking me about horses and stuff I did until the end of eighth grade. UGH.
I promise I'm getting to the point here. I could have gone back to my old place. It's only a few dollars more per lesson and equally as far as where I'm planning on going. In fact, until I got my Title One Job in Plymouth, my old barn was the only barn I knew about in my area. This girl has since grown up. A nurse, engaged with a baby. But I saw her picture on a certain social media site had her jumping fences just a few months ago. I'm assuming it was there.
I really just don't want to deal with it.
While I'm hoping for the best with these lessons, I'm expecting the first couple to be rough and most likely on the lunge line. I don't need her or any other person I know (I know a few others who ride there too) to witness. Note why I want to take private lessons! It's also an excuse to meet new people try to better myself even more.
BRING IT!
Thursday, January 17, 2013
Do you know how great it is to get paid for something that you ACTUALLY went to school for?! I got my first paycheck for tutoring today and I literally danced. You don't understand. I have been driving to this district for almost two years now. Until now, it was for nothing. (If you want to hair split, it was technically for my Masters, but still I saw no money from that). It was freaking sweet! I only worked 3 days of that pay period t0o. Next pay check will be 8 days (snow day + MLK Jr day) can we say huge? Still have a little grocery store money coming in now and then. I'm a happy girl. The bills are paid and I've got some left over. :)
Speaking of money, added another 20 bucks to the pot for my Horseback Riding fund. $135.40!!!! Just about half way there! :)
Saturday, January 19, 2013
$142.90! One month of lessons paid for and $137.10 to go! pretty proud of myself for working on it less than a month. Can't do anything but bottle slips until the last week of January because of bills and what not, but since I'm not planning on making the call to set up lessons until March, I'd say I have plenty of time.
Not much else to report. I will leave you with this. This is what I think will be ultimate goal might be.
Happy Weekend,
Kay
Monday, January 21, 2013
This quarter life crisis has brought me lots of excitement and enthusiasm, not to mention hours and hours of searching the Internet for the answers to all my questions. However, there are other people in my life who are not as positive about my new hobby choice. So far I've heard the following:
-"I'm helping you pay to break your back." (Father in regards to giving me bottles for bottle return money)
-"Couldn't you spend your money on something like Zumba? Or a dance class?" (Mother on hobby choice)
-"Isn't there a more active choice you could pick?" (Mother)
-"What is the ultimate goal of it? To own a horse?" (Mother)
-"I paid 250 dollars for her to go to camp and you know what they made her do? Muck stalls." (Mother to my fiance about my week of horse camp in 2001.)
-"It's too expensive, I don't think you should be spending money on that right now!" (Fiance)
-"I don't like horses!" (Mother)
Woah now, folks. I see your concern and will answer in good time. But I think you are forgetting that I'm 23 and I can make my own decisions. So just like when I was 20 and dating a 25 year old guy and it was a hot button issue, I'm taking horseback riding lessons. They love my husband to be now. Eventually they might love my horsey hobby too. Eventually being key.
I know horseback riding is dangerous. But so are most hobbies. For example, my father has a motorcycle and often talks about how he despises traffic and sand on the roads, etc. While his motor cycle might not be breathing or having a mind of it own, it equally as big and dangerous. We both have to wear helmets and the proper gear. We gain confidence with experience. The big difference in my opinion is there are a lot less stupid people on horses than in cars on motorcycles. I know people fall off horses, I know people get kicked. Just like anything with risk involved, you have to be alert and have common sense. I'm not going to be cocky and say I won't get hurt. I'm just going to do whatever I can to prevent it from happening.
Sure, I could do something like Zumba or dance, but as I said in a previous entry, I've already done that. As for cheaper, maybe. To be a dancer like I used to be meant leotards, tights, shoes, costumes and monthly dues. Zumba you pay by the class. Maybe I wouldn't need special clothes, but I also picture myself being awkward as hell in a zumba class. Waste of time and money.
As for horseback riding not being "very active", debunked. You have to use your core and calves and inner thighs. When you trot and canter you have to move you hips. I plan on being sore.
Do I want a horse? Absolutely. Can I afford it right now? Hell no. That's all I will say about that one.
I think people who don't know much about horses think that mucking stalls in beneath a person. That it's a menial task. but it's all part of taking care of a horse. Sure it smells. But it's worth it to be near a horse, in my opinion anyway.
I also know horseback riding is expensive. Thank you for reminding me. As I stated in several posts now, I'm being as smart as I can about this. Bill are coming first and really, what do I spend money on these days? clearly it's possibly to do it in a non expensive way. (4 lessons saved in less than a month cough) Do not hold me back. :)
As for not liking horses? She doesn't like poodles, frogs, monkeys or any sort of rodent.
Enough of my soapbox tirade....
Kay
Wednesday, January 23, 2013
I'm normally a pretty happy and upbeat person, and lately I have so much to be happy about. My job is great, it seems like my students like me, and wedding planning is jumping into full swing. However, sometimes I get annoyed with myself and certain things in my life.
1. I'm the most squeamish person you will probably ever meet. I've been passing out over pain and certain subject matter for as long as I can remember. My mother said even when I was like two and fell off my trike I keeled over. But now at 23, you'd think I'd be getting better at it. Nope. I used to think that it was because I would work myself up waiting for it to happen, but now I don't even think its that. Needles, Novocaine, eyes drops that dilate my pupils; if it makes my body feel weird, I'm on the floor. I'm getting sick of it. Sometimes even just thinking about things makes me feel weak and lightheaded. I HATE IT. How am I going to give birth if I can't handle someone touching my swollen glands or giving me an allergy test? HOW?
2. I don't know how my fiance financially supported us the three months that I was student teaching. I swear to god, all I do is give him money or owe him money. Don't get the wrong idea, it's not like he's hounding me and demanding I pay him. He is being patient. It just seems like I can't save anything because it's always gone. I could give him more each time, but it's like robbing Peter to pay Paul. He'll just have to help me with something else because I'm broke after giving him bill money. I'm hoping this will get better once I get a real paycheck instead of 3 days. And no, I will not use my 140 dollars towards bills. It's MINE.
Okay, just needed a human moment, because one can only act so chipper and happy during the day.
Kay
Saturday, January 26, 2013
I'm proud to say that I've been doing a good job "shopping around" in several aspects of my life. Obviously, the top runner is that I'm getting married in 301 days. When boy and I first got engaged, my father made a very big deal about having the wedding not costing an astronomical amount of money. While I think we may have initially scared him with our venue choice (It has the word Castle in it after all) but I'm pretty proud of us. We picked at date during the off season, to have it be cheaper. We've used groupons, friends and family to cut expenses (DJ and cake for a humongous discount) We're going to have silk flowers (except for me) and do our own favors. Hell Yah.
As you also know, I've been searching for about a month now for the best place to take my horseback riding lessons. While I've found two options for 30 dollars a lesson, there are some draw backs. One being distance. It might save me 20 bucks a month, but with the distance (Colebrook and Terryville) it would make it equal, or even more expensive. The second con being I have students that go to one of the cheaper places. It's not like I want to avoid my kids when I'm off the clock, but just like I'm not going to my old barn for people reasons, it's kind of the same. I want to focus on the task at hand, and not worry about looking like an idiot or cursing in front of a student. When I get comfortable around people...sometimes it slips. The cheaper places aren't all year round because there is no indoor ring. Finally, one of the cheaper places doesn't show because it's through the YMCA. While I know this is quite a ways down the road, I would like to have the opportunity to show and lease. I keep on going back to my 35 dollar place I drive by on my way to work. Name will be disclosed once I set up lessons. :)
Finally, I'm the most excited about this. I've been looking at helmets, boots, half chaps and breeches everywhere to see what's the best for the least amount of money. I was against shopping for it online for size purposes and returns etc. I was planning on going to a local tack shop because they had things second hand. Then I started to worry about them not carrying the cheap brands and not having second hand in my size and mark up. I mean come on, these places have to make profit. Long story shot. I found a website today that has what I'm looking for brand new and cheap. With shipping I'd only be paying around 80 bucks. That's 30 dollars less than the original website I was looking at and who knows how much more cheaper than the tack shop with mark up and gas. SWEET!
Productive Day.
Tuesday, January 29, 2013
TO say I'm frustrated would be an understatement. Maybe it's because I've been living off of 20 bucks for the last week and change. Or perhaps it's because "the bargain huntress" has been at work without much luck. Remember the excellent website I found? Well because I have no money...it's not cheap anymore.
So I was all excited before this happened, I told my fiance all about it, thinking he would be proud of me. Lets face it, his mind set is pretty much like the top right picture. This quarter life crisis is happening, but I'd like to prove to him that it can be done in an affordable way...
...or a least that was the plan.
ANYWAY I told him about my deal and not having to go to the tack shop and he goes "Well you could still go there and try everything on and then order it online."
...um, no. If I'm going to drive all the way there and burn the gas, I'm going to make it worth my while. Part of me feels like while I'm a cheap girl, but isn't it better to support the local guy?
So then I go to the tack shop's website. Looking at pictures it seems like they don't have cheap options. They have moderate at best and every where you look it's ARIAT, ARIAT freaking expensive ARIAT.


True that Boromir, True that...:(
While I don't mind spending 50 dollars on a helmet for lessons (I've decided that I will not be cutting corners on my safety) I can't do that for every purchase, boots, breeches, half chaps, a show jacket if the time comes etc. That is burning money when I have a wedding dress and honey moon to pay for as well as a down payment on a house. I know it's not like the lessons where it's going to be money constantly coming out...but 30 dollars for most breeches? I don't pay that much for jeans!
So here I am at a stalemate. Do I go to the tack shop and buy a helmet I don't like because it's in my price range because it's there and makes me feel slightly better about the Charles Owen Helmets (which I love the look of, of course) next to it that are hundreds of dollars? Do I attempt to find things at the consignment section that fit but are marked up to what I would have paid online because they are bleeping ARIAT'S? Or do I run the risk of buying things online and not having them fit properly? The pain of return it if things don't fit? Is it smart to buy a helmet online?
ARGH.
While the experience of a tack shop will be awesome, I'm probably going to go with online...
To hobbies never being "truly" cheap,
Kay
Friday, February 1, 2013
Happy February!
We're a month closer to spring and one month closer to riding lessons!!!
Speaking of riding lessons, I went to the tack shop today. I also spent more money than I was planning on but shhhh! JB doesn't need to know and I cannot recall the last time I bought something for myself that wasn't a bag of candy or a book. Honestly for what I got, it could have been worse.
The shop is called Arbitrage Tack and it's in Oakville Connecticut. So it's about 25 minutes from our place. Watertown and Oakville are a lot like where I live because there was a time where industry and factories were what made the town thrive. In present times most of the factories are closed down, but people have bought up the space and made it into businesses. This was the case of were Arbitrage was. Back in day the building was a pin factory. So when I initially got there I was a little nervous, because there was no one. I went up staircases and down hallways without seeing a soul. Finally I opened a random door and there it was, just like the pictures.
The woman who owns the shop was awesome! Helped me try on helmets and took me to their consignment room. She even made me a cup of hot cocoa! I think that alone made it worth the trip. I will admit that things were more expensive than I was planning and while I may have lost weight, I'm ordering my breeches bigger than my jeans. Yuck.
So lets talk about my purchases...
So it's probably impossible to tell from my phone's camera but you are looking at used
Ariat Ladies Heritage III Lace Paddock boots. They are on statelinetack's website for 109.99. I got them for 25 dollars! They are really worn in and a little big. But um...remember how I had my Ariat meltdown last entry? Top end, Leather and they cost me less than the Tuffrider synthetics I was going to get online. I take an 8.5 and these are nines. A thick sock should be just fine. Bargain Huntress strikes again!!!
When she said they were 25 dollars, how could I not get them?
They just need some black half chaps now!
T
his next purchase was a little over the budget I had planned but I got an Ovation Deluxe Schooler Helmet for 54.99. This was actually what they are charging on statelinetack.com so I really can't complain and it looks really sleek. I'm glad I bought it in the store too because I actually am a medium, not a large...
I really liked the rubbery, flat black look of it (Not really sure how to describe it any better. I don't like the shiny finish) It's sleek too. She tried to show me a Charles Owen. The cheapest model was 140 dollars and seeing how I only brought 100 dollars....
So that's two items off the wish list. All that is left is a pair of breeches and a pair of half chaps. Both I found online for half the price of what I saw in the shop. It was a really great experience though and I would definitely go back again! Just not for a few pay checks. Phew!
To almost being ready and almost looking the part,
Kay
Monday, February 4, 2013
I feel like I haven't given my wedding enough attention on this blog. I'm getting married in 292 days. When I only had a boyfriend (ha that sounds really bad. I have a fiance now) I felt like I had a good idea of what I wanted for my future wedding. Well now that it's actually approaching...and things cost a butt load...I'm overwhelmed. I've been to two bridal expos now, and I've got a bag full of books and paper and a fried brain. Luckily we've got around nine months to fine tune everything.
Now for a mushy moment. Each day that goes by, I get more excited. Even though we live together it's going to be so amazing to be his wife and have his last name. I don't know if he's excited as I am, but I've been looking forward to our wedding for a long time. Probably way too early on, but as cliche as it sounds...I just knew.
ANYWAY, I went to the casino Saturday night for my cousin's birthday. I was really hoping to win money for my horseback riding fund, even if it was 10 dollars. However, we didn't have much time and I didn't want to go off on my own. (I have specific machines I use. Slot machines are bleeping rigged! ) I really didn't want to lose my people that I was riding home with, so I stupidly lost 5 dollars on penny slots (Happens every time...) Add to that 21.99 plus tax and tip for the buffet. (JB and I usually get Subway) and that was 30 bucks I could have used. Almost a whole lesson! Whatever, I try to justify that my cousin had a great time, I haven't seen her since Christmas and I only lost 5 dollars instead of 500. Just really missed my video black jack and roulette. Still put in the 20 dollars I didn't use. :)
Speaking of lessons, I've got 5 lessons saved now! 187.78 and 92.22 to go. I've got almost three bags of returns so that might take it down to 90. I get paid next week again so after bills, I will be at 6 lessons! But after that is 70 dollars that I feel like are going to take the longest. Hopefully they it will be the most rewarding 70 dollars I have ever saved. I'm getting ridiculously excited. Honestly after my trip to the tack shop, I was seriously considering just calling the woman at the barn and being like "I'd like to start taking lessons this week." I was reasoning with myself: "I mean I have a helmet and boots. I could wear my yoga pants until I can order breeches and half chaps. I have 5 lessons, there's time to earn more."
Then I was like "Shut up it's the first weekend of February." I know that I've been at this with a vengeance, I know that I'm excited to be something I always wanted to do. But holy crap, it's cold. Layers or not, indoor ring or not, I'm thinking I want to wait a bit longer before I try to do stuff that I only did a handful of times 11 years ago. Also, by sticking to my plan, I have 2 months to enjoy myself and save up for the next several months. I have more paychecks coming as well as a Tax return that I am hoping will be a couple hundred dollars at least. There will be a chance of having breeches and half chaps by then too. but mostly, I hate being cold. March will be just fine.
Also, E bay is useless.
I will be happier next entry,
Kay
Thursday, February 7, 2013
I've been working at saving up my money for horseback riding since just after Christmas. If you read the blog or if you are just joining me...I have 88.52 to go. I have 5 and a bit of a sixth lesson saved up. I had about three weeks until I was going to make the call to get started. I was hoping to have my eight lessons saved by then, but was willing to work something out. Put extra money in, wait an extra week, etc.
Blah, blah, blah...
So I went to my parents' house for dinner tonight. The previous night I went out to do my bottle returns and I was telling my father about how I got money for his beer bottles he got for Christmas from an out of town relative. Here's what happened next:
Dad: "You're doing all this nickle and dime-ing, we could get you some lessons for your birthday."
Me: "That would be great idea! Believe it or not, I've already got enough money for 5 lessons."
Dad: "Really?"
Me: "Yeah, the goal was to have eight before I set up lessons. So I'm getting there..."
Dad: "How much to do you need?"
Me (wondering where this is going): "88.52..."
Dad: "I'll give you the money."
WHAT?!
I don't know if he's impressed by all the saving I've been doing, or if he's sick of saving his bottles for me or what. He said he had "slush" money...whatever the reason...FRIGGIN SWEEEET!
I'm still proud of myself. I was able to save 191.48 on my own. 68.39%. I would have been able to the rest too. But this helps so much, I'm so thankful and grateful. I feel like a little kid on Christmas and must have thanked him a dozen times. Now I can use what I would have put in my jar on breeches and half chaps, maybe even start saving for month three of lessons. :) You know, there's wedding stuff too. Though I want to make it clear that I have money in my savings account, it's not all going to this quarter life crisis.
So here's to you Dad, for making my night, week, month and year. To contributing more than anyone else. To giving me a chance to try something I've always dreamed of, even if it involves risk. For being cool at exactly the right moment. To all the things I could write here, but can't find the words.
Thank you. :)
Kay
Saturday, February 9, 2013
So I went from 60 to 80 page views? How does that even happen when I don't tell anyone about this blog? Cool I guess?
If you've been watching the news, or you live anywhere in New England you know that Connecticut was pummeled by a blizzard named after a Disney Character. Our apartment is extremely drafty and the people who clean up after the storms don't come until it's well over. JB and I decided to seek refuge in Harwinton at his parents house. They have a lot more yard and driveway than my parents do and my man would be able to help them while we stayed. He called me while he was at work yesterday, telling me to go before things got bad. Honestly, it felt like I was packing for the apocalypse, like I couldn't grab things fast enough. But made it before the roads got bad. JB came shortly after. It took them ALL day to clear the driveway. I'm pretty sure we're just going to stay again tonight. Better safe than sorry.
I had 8 kids out this week at my job. One boy was out all week. So on Thursday afternoon when I started coughing, I was like "Uh Oh..." It was like a tickle that makes you cough so I thought it was allergies or something. But I woke up yesterday with full fledged congestion/runny nose/aches and chills and a hacking cough. It's a good thing I had no plans and there was bad weather because I think I've slept more than I've been awake. I feel slightly better today and I'm hoping I'm a lot better by Monday because honestly, it's a two day work week (February break already) and I don't want to call out.
On a more exciting and positive note, Arbitrage Tack is having a sale! 20% off of everything (not consignment)! I did the math and it would be almost the same buy the 40 dollar breeches I passed up last time on sale than buying cheep ones online with shipping and handling. Though I am thinking of size 34's and black if they have them. (Won't be showing for a while, if at all) Anything to look less like a sausage in a casing. Also, maybe consignment half chaps? I didn't look very hard last time and I really shouldn't buy more than just the breeches this week. seeing as my next paycheck is only a 5 day paycheck vs. 8 day.
To being healthy...
...AND SPRING!
Kay
Tuesday, February 12, 2013
Friday, February 15, 2013
They look so tiny...
...but as you can see they make my hips look lovely.
LOVE THEM!
So as you can see, I went back to the tack shop again! There was a 20% off sale because they were switching over from their winter stuff to spring stuff. Last time I went I got my helmet and ridiculously cheap boots. I tried on four or five pairs of riding pants, but seeing as how I had spend 80ish dollars on the helmet and boots, I didn't get them. That was only two weeks ago.
So I don't know if it was because of the sale, or if the woman I worked with last time knew where everything was. I had not much luck this time! The poor girl eventually had to come and help me because it was just not working. I think I tried on three pairs of breeches in the hour that I was there. I mean I could have tried different brands and seen if European sizes worked out better. But whatever riding pants are made of...they love to hug curves... So I ended up with two pairs. one for 30ish that was thicker and made my hips look large. Or ones that would have been in the mid 60ish that that were a different material, but still made my hips look unattractive. Can we say treadmill? Also LONG SHIRTS.
The half chaps was also an interesting and nerve wracking journey, but I'm much more satisfied with the results. Again, I am so happy that I didn't order online like I originally planned because I ended up getting an extra large instead of the medium I was originally looking to buy. But they are Saxon's equileather (I think that means they are synthetic but who knows) and they look SO GOOD. Like I could have walked around in them all day! (I'll probably need to to break them in)
So I have everything I need now! It's pretty exciting. I am actually a little afraid that people are going to think I know what I'm doing because I going to show up to my first lesson properly dressed. Oh well. I also did the math...13 Days until March 1st!!! So I think I may call late next week to set something up. IT'S BECOMING A REALITY!!!!! WOOOO!
To life,
Kay